NETWORKED NATURE: BITS + BYTES RECEPTION!
April 19, 5-8pm
@ The Warehouse Gallery, 350 W. Fayette Street, Syracuse
New exhibition uses innovative technology to combine art, science and politics.
Artists : C5, Futurefarmers, Shih Chieh Huang, Philip Ross, Stephen
Vitiello, Gail Wight.
Computers and nature, finally together as one. Celebrate their union at our Networked Nature BITS AND BYTES reception. Party with the Rhizome robots and enjoy pixelated candy with your new, artificial friends!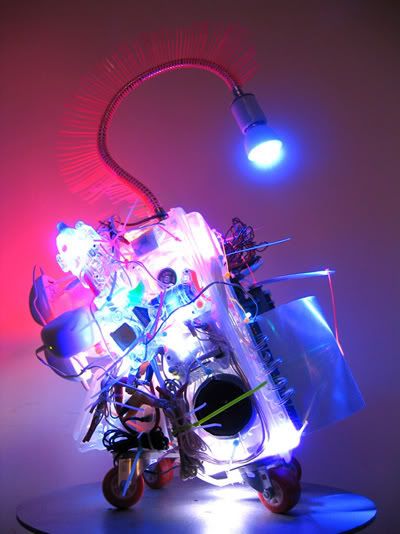 Shih Chieh Huang / RTI-FW-10_1